"When I was looking at a potential Shakespeare for La Boite to do, 'Julius Caesar' popped out because of its relevance, looking at power structure, duty, honour, responsibility, the way that we operate in a democracy," Simic explains over the phone while on a break during rehearsals.

"All of those things are very relevant, so it spoke to a contemporary context, and I was interested in ways we could push against the existing text to kind of bring it into 2021."

Unlike the original 'Caesar', which was written by one sole writer, Shakespeare himself; this adaptation which Simic describes as more of a "response to the original text" includes five acts written by five different playwrights.

"We've gone with a response to the original text from five female and non-binary playwrights, so it's five voices not just one", Simic explains. "We are not privileging one voice. We've got five quite different perspectives all telling the story of Julius Caesar."

"We've really dug in and infected the play like a virus. We've taken the things we are interested in talking about but reframed them, so you're hearing the story from five female and non-binary voices speaking to things that are important to them. They each have an opportunity to say something really significant within the framework that we've discovered."

Simic hopes the contemporary revisions and additional perspectives will encourage audiences to question and evoke change. "With most of the work that I make, I am interested in starting a conversation, provoking critical thinking and I would love for the audiences to feel implicated and take that experience and something about it, whether it's reading something they haven't read yet or seeing more work like this, or having a conversation with the cast in the foyer after they see the show."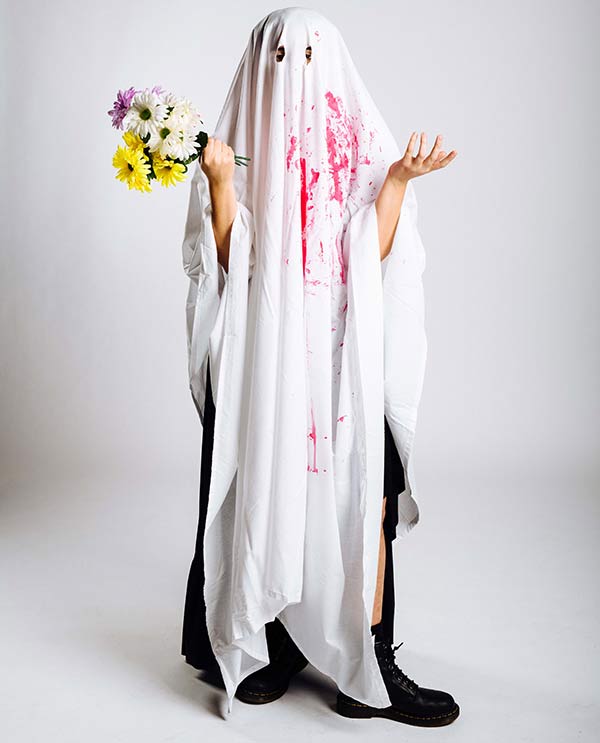 Image © Morgan Roberts
"I'm really keen to ask a question with this work. What does change look like? What's next? We can make a lot of noise and we can light some fires and rally against the machine and our existing systems and structures and process. I think the biggest thing is in order to make long term change, we need to do it together."
Simic enlisted a talented cast of local Queensland actors to bring her vision to life including Chenoa Deemal, Billy Fogarty and Giema Contini, who each play a myriad of characters, bringing a powerful new perspective to the work.

"We have a brilliant cast. It's a diverse cast in a lot of ways in terms of age, cultural background, experience and they are all local. We are a week into rehearsals [at the time of writing], and they have really thrown themselves in and they are bringing a lot to the fold. Personal experiences, responses to the work and it's really exciting. None of them have worked together before and I haven't worked with any of them in a mainstage context. . . The energy is great."

While Simic remains tight-lipped on some of the radical changes in the production, she does warn to not expect a faithful retelling of the Shakespearean legend. "It's a response to the original text. If you are expecting to see the text of 'Julius Caesar' then you may be disappointed, but I really hope people will be pleasantly surprised. Lean in and have a good time!"

'Caesar' is playing La Boite Theatre from 24 July-7 August.

This story originally appeared on our sister site, scenestr.